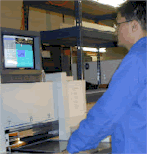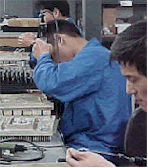 ePBoard is teaming up with local ISO 9000:2000 certified contract manufacturing company for the state-of-the-art manufacturing services. We specialize engineering value-added services and small volume/prototype production runs. With ePBoard's strong project design and PCB design capability, we can deliver the best and quality results to you and meet your tight schedule. Our services are including:

l

Turn-Key Assembly
l Prototype Assembly
l Small Production Runs
l Surface Mount Technology Board Assembly
l Mixed Board Assembly
l BGA Assembly
l BGA & Flip Chip Assembly
l X-Ray inspection process
l PCB Modification & Re-work
l Hand Soldering
l Box Assembly

To request a quote, simply fill out the following form or send an email directly to cm@epboard.com with your BOM (Bill-of-Material) attachment or other specific information. We will respond and send you back our quotation very shortly.